Click on any of the highlighted areas to learn more about our professional-level services and how they can protect and prolong the life of your property or those you manage – and create a healthier living or working environment.
At Clearly Amazing, we're your trusted single source for all of your exterior cleaning needs.
Whether you manage HOA or COA developments or your own multi-family rental units, you work to preserve and enhance the condition and extend the life of these properties – always with your client's budget or your own investment portfolio top of mind. To properly maintain these properties, regular exterior cleaning and sanitization is necessary. Equally important is the selection of the right service provider – one that you can rely on for consistent, superior-quality work and cost-effective pricing. At Clearly Amazing, we've been that trusted resource for our commercial customers since 2013.
We offer a full complement of exterior cleaning services, so we are positioned to be your convenient single source for addressing all of your needs. With Clearly Amazing, you can always count on …
Professional, knowledgeable, accountable crew leaders
Uniformed, courteous, highly skilled and experienced technicians
Professional-grade equipment, processes and products
Fleet of fully equipped service vehicles
Reliable scheduling and on-time job completion
You play a significant role in representing the brand and reputation of the clients you serve or in honoring your own brand. Ensuring that these communities are well maintained and welcoming for both current residents as well as prospective homeowners and tenants is an essential part of this. At Clearly Amazing, our fully insured and highly skilled professionals stand ready to serve as your trusted partner for delivering brilliantly clean exteriors. Contact us today for a free estimate.
Clearly Amazing is the service provider for …
Bluestone & Hockley
Epic Asset Management
Jones Lang LaSalle
Miromar Development
NEST International
Princeton Properties
Reliant Property Management
Towne Properties
Urban Key Property Management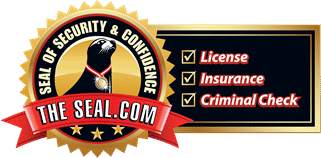 Considered the gold standard in customer assurance, Clearly Amazing has earned the Seal of Security & Confidence from respected third-party vetting company The Seal for its stringent business and hiring practices.