Leading the way in building a customer-focused, full-service exterior cleaning and holiday lighting company
At Clearly Amazing, our foremost focus is to deliver superior service and results – and complete customer satisfaction. Heading this charge is our team of seasoned leaders who work diligently to build and sustain a company that can be here now and for generations to serve your ongoing exterior cleaning and holiday lighting needs. Meet our leadership team …
Neil Beranbaum, Founder & CEO
B.A., Emory University | J.D., George Washington University
I wanted to start a services company that grew organically based on a maniacal obsession with delivering the highest level of customer service and a full menu of quality services. A company with a workplace culture in which employees feel valued, fully supported, and part of a unified team.
Neil founded Clearly Amazing (formerly All-Clean!) in 2013, and he continues to grow the company through the acquisition of locally based residential and commercial exterior cleaning and holiday lighting companies. His focus is on the strategic direction of the company and ensuring that senior management and our teams have the proper tools and resources to perform their roles and work to exceed customers' expectations.
After more than 30 years of buying small and mid-size companies, expanding product and service lines, and significantly increasing profitability, Neil was ready to step away from an operations role and take on a leadership/investment role. He surrounds himself with highly experienced, rigorously trained professionals who oversee and carry out the day-to-day operations. Neil is excited to witness happy, satisfied customers, employees realizing their potential and advancing, positive growth opportunities, and the caring, dedicated culture being built together.
Rob Greenblatt, COO
B.A., Dickinson College | MBA, American University | Certified Management Accountant
I get the greatest satisfaction out of connecting with our managers and technicians from across the country and drawing on their vast experiences to develop best practices for the benefit of our customers. We continue to grow stronger and better because our team takes such pride in their work and views it as much more than simply a job. I'm excited to build off of the solid foundation that Clearly Amazing established, and to drive the continuing growth and health of this company.
Rob oversees all aspects of business operations, from customer service and retention, sales, and marketing to purchasing and accounting – always working to improve operational efficiencies, service offerings, and job outcomes. His management approach is one of empowering his people through open lines of communication and establishing clear parameters within which they can work.
Rob brings more than 25 years of experience leading small and mid-size contractors with several product lines in multiple locations. He has a proven track record as a hands-on executive in charge of all aspects of financial and operational management, with the ability to identify and drive improvements in key performance indicators.
Shawna Carswell, Controller
I'm so grateful for the opportunity to work with such dedicated, competent team members and to establish streamlined processes that ensure accuracy and efficiency. A self-proclaimed nerd, I get great satisfaction from immersing myself in the numbers, determining where the issues lie, and putting all of the puzzle pieces together.
Shawna is responsible for all financial reporting and account records, as well as the daily operations of vendor management, payroll management, and tax compliance. She oversees our staff accountant and two service coordinators and works to ensure that we have a solid foundation in place to maintain order and customer satisfaction. Shawna brings a decade of accounting experience to her role, including handling intricate job costing and billing for huge construction projects.
Amie Horner
Amie oversees our Cape Cod market center, with responsibility for recruiting, training and management of all crew members, and inventory and vehicle maintenance – all while ensuring the best possible customer experience. Amie works to ensure that her team always has the right tools, knowledge and support to do their job well and to create a customer for life!
Amie applies her strong business, program, operations, and customer experience management background, as well as her hands-on, open communication style to her role. It's her goal to ensure that she and her team are always going above and beyond for our customers, building trusted relationships, and delivering personalized service.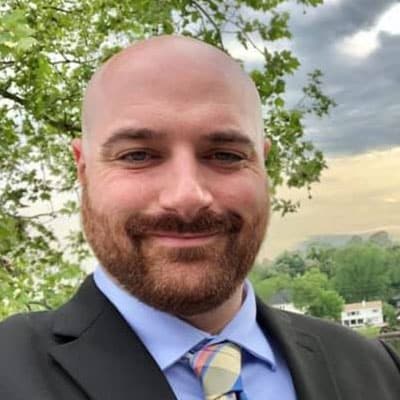 Greg Gardner
Greg manages all field operations, which encompass recruitment, project oversight, customer service, inventory and fleet management. A lifelong resident of northern Virginia, most of his professional career has been in the residential services industry. He applies his impeccable quality standards and strong services background to ensure complete customer satisfaction. He is proud of his outstanding, high-performing crews and their meticulous attention to detail. He looks forward to continuing to develop and expand our crews to best serve the ever-growing needs of residential and commercial customers.
Cody Sanders
Cody is responsible for the overall management of the field crews for the Southwest Florida market, including training, equipment and fleet maintenance, and inventory control – and ensuring the highest level of customer service and satisfaction. His six years in our Michigan office, most recently as a crew leader, and his experience owning and running a landscaping business perfectly prepared him for his role. 
Cody is proud to work for a company whose team members share his high standards of professionalism, performance, and continual improvement – and hold themselves accountable to these standards.
Chris Mohrhaus
Chris manages the field crews for the Cincinnati market, ensuring that they are fully supported and have the tools and resources they need to get the job done right the first time. He's responsible for quality control, customer satisfaction, equipment and vehicle maintenance, and inventory management.
Chris applies his progressively responsible experience with Clearly Amazing to his role, having worked as a field technician, crew leader, and assistant manager. His hands-on and collaborative approach with his crews helps ensure the best outcomes for our customers.
Cuffy Bell
Cuffy is in charge of our Michigan market center, with responsibility for recruitment, training, culture development, customer service, inventory and fleet management, and complete operational oversight. Cuffy is a people person and thrives when building, encouraging and developing his team members. He derives the greatest satisfaction from the family atmosphere we've created, from seeing the great work of his team, and from watching them meet daily challenges and realize their potential.
Ben Madigan
Ben is an Army veteran and served 18 years in the National Guard. Having worked as a window cleaner for nearly two decades with one of our heritage companies, he has a deep knowledge of our business, which serves him well in his role. Ben oversees the day-to-day operations of our Portland market center, managing the technicians and ensuring that they have the training, tools and support they need to do their job well. Ben is responsible for customer service, inventory and vehicle maintenance, and ensuring that safety requirements are met.
Andrew French
Andrew manages the field crews for the Vancouver market, meeting all of their equipment and operational needs, supporting them in delivering consistent high-level service, and ensuring smooth functioning. His goal is to provide customers with unmatched quality and service, while promoting a friendly work environment.
With a varied background in construction, home maintenance and repair, and emergency medical services, Andrew draws on the knowledge, troubleshooting skills, and management expertise he has gained to best serve our customers.
Dan Garbini
Dan heads the Seattle operation and manages all activities, including recruitment, training, quality control, and customer satisfaction. He is proud to oversee a team with such an exceptional eye for detail, a customer-first attitude, and a nature of going above and beyond to deliver the best results.
Dan takes a hands-on management approach, leading by example, and never hesitates to get his hands dirty when necessary to get the job done for our customers. Having managed large crews within the interior cleaning and restoration industry, he's able to apply that experience to his day-to-day work. Dan values Clearly Amazing's positive and supportive culture and the ability to draw on the knowledge and experiences of the staff in our other markets across the country.
Salvador Magana
Salvador manages the field operations for our California market, which includes recruiting, training and overseeing our crews, managing the inventory and vehicles, and working to exceed customer expectations. He spent 10 years in the hospitality industry with roles as an assistant general manager and housekeeping manager, as well as in janitorial cleaning as a regional manager. Salvador loves the family dynamic, team spirit, and customer commitment at Clearly Amazing, and he is proud to be part of such a company.