Click on any of the highlighted areas to learn more about our professional-level services and how they can protect and prolong the life of your property or those you manage – and create a healthier living or working environment.
At Clearly Amazing, we're your trusted single source for all of your exterior cleaning needs.
As a municipal or school district facility manager, you're charged with maintaining the buildings and properties under your oversight, preserving their condition and extending their lifespan – while being good stewards of taxpayer dollars and government funding. You also work to create a safe, clean and healthy environment for all those who enter these facilities. This is especially essential for school buildings and school grounds where thorough cleaning and sanitization is necessary to protect the students.
Contracting with the right service providers becomes a critical part of the upkeep of these entrusted assets. You require resources that you can rely on for consistent, superior-quality work so that your focus can then be on your day-to-day work. At Clearly Amazing, we are that trusted resource for our commercial customers.
We offer a full complement of exterior cleaning services to help ensure that your facilities' exteriors are brilliantly clean, sanitized and visitor-ready. With Clearly Amazing, you can always count on …
Professional, knowledgeable, accountable crew leaders
Uniformed, courteous, highly skilled and experienced technicians
Professional-grade equipment, processes and products
Fleet of fully equipped service vehicles
Reliable scheduling and on-time job completion
Our fully insured and highly skilled professionals stand ready to serve as your trusted partner for all of your exterior cleaning needs. Contact us today for a free estimate.
Clearly Amazing is the service provider for …
Cincinnati-Hamilton County Community Action Agency (OH)
Lake Washington School District (WA)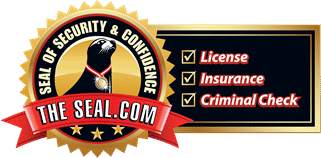 Considered the gold standard in customer assurance, Clearly Amazing has earned the Seal of Security & Confidence from respected third-party vetting company The Seal for its stringent business and hiring practices.