Click on any of the highlighted areas to learn more about our professional-level services and how they can protect and prolong the life of your greatest investment – and create a healthier environment for your family.
At Clearly Amazing, we take on all of the work, and you get to enjoy the brilliantly clean results.
One of the most cost-effective ways to improve the overall appearance of your home's exterior and setting, help prevent deterioration, and extend the life of your investment is through proper cleaning. Whether you're looking to get your space ready for the season ahead, bring life back to your outdoor areas, host a special event or gathering, or are preparing your home for sale, a good cleaning will reveal the brilliant clean that lies beneath all of the dirt, pollutants, contaminants and stains.
At Clearly Amazing, we know that all exterior cleaning methods are not created equal – and not appropriate for all jobs. In fact, the wrong process or products can result in weakened or damaged surfaces, leaving them more susceptible to deterioration, and, ultimately, requiring repair or replacement. The highly skilled and experienced professionals at Clearly Amazing …
Evaluate each job individually
Employ the right method and products for each job
Carry out the work with precision and quality
Deliver results to your complete satisfaction
Treat your home and property with great care and respect
We make it easy and convenient to protect and prolong the life of your greatest investment through our full complement of exterior cleaning services. With just one call, you can get all of those arduous cleaning jobs completed professionally, safely and effectively – so you can spend your time doing what you enjoy. Contact us today for a free estimate.
Visit our FAQ page for answers to common questions about our exterior cleaning process and procedures.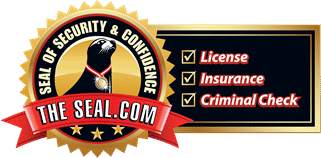 Considered the gold standard in customer assurance, Clearly Amazing has earned the Seal of Security & Confidence from respected third-party vetting company The Seal for its stringent business and hiring practices.